Welcome to our podcast channel! On this site, our content deals with Cybersecurity. Our topics have ranged from cloak and dagger stories of Penetration Testing all the way to talking about the consequences of not being with the GDPR and the CCPA. We interview only top level experts, ranging from CIOs to CISOs to other Cybersecurity experts whom have been in the business for decades. Our recording studio is BiometricNews.Net, Inc., and it offers an entire range of podcasting services. Make sure to join and contribute to our Cybersecurity Forum at: www.cybersecurityforum.fm
Episodes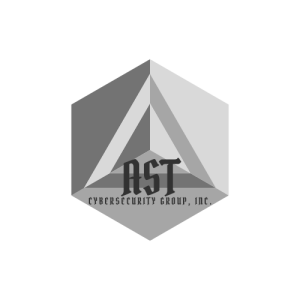 Friday Jul 28, 2023
Friday Jul 28, 2023
About Jerry Derrick:
Jerry Derrick is Vice President of Engineering at 
Camelot Secure
. He leads the company's engineering division and is responsible for the design, development, and sustainment of the Camelot Secure360 platform. Jerry's responsibilities also include the management of the product roadmap, research and development activities, and ensuring the overall security of the platform and customer data. A cybersecurity engineering veteran of over 20 years, Jerry understands and focuses on the importance of fusing people, processes, and technology to ensure Camelot Secure360 enables organizations to know their environments are secure against the latest threats. Before joining Camelot Secure, he worked at top military and government cybersecurity organizations to develop and deploy tools and capabilities to facilitate the more efficient and effective analysis of cybersecurity data. Jerry graduated from the United States Military Academy with a BS in Computer Science and will graduate with a Master of Liberal Arts, Extension Studies (Information Management Systems), from Harvard University in the Fall of 2023.
About Camelot Secure:
Camelot Secure is a leading cybersecurity company that takes a revolutionary approach to protecting digital assets. Unlike traditional cybersecurity solutions that rely on reactive measures, Camelot Secure operates from a threat perspective, proactively identifying and mitigating threats before they can cause damage. Additionally, the company leverages a world-class workforce of the military, intelligence community, and private sector experts to protect our customers' data and systems, their components, and common cyber attack surfaces with the most advanced solutions to address cybersecurity challenges, including proactive, persistent automated Advanced Persistent Threat (APT) Hunt tools and offensive attack surface monitoring technologies. Through these services, Camelot Secure enables its customers to be more proactive and predictive in their approach to cybersecurity, delivering exceptional value and empowering businesses to protect their digital assets like never before.