Welcome to our podcast channel! On this site, our content deals with Cybersecurity. Our topics have ranged from cloak and dagger stories of Penetration Testing all the way to talking about the consequences of not being with the GDPR and the CCPA. We interview only top level experts, ranging from CIOs to CISOs to other Cybersecurity experts whom have been in the business for decades. Our recording studio is BiometricNews.Net, Inc., and it offers an entire range of podcasting services. Make sure to join and contribute to our Cybersecurity Forum at: www.cybersecurityforum.fm
Episodes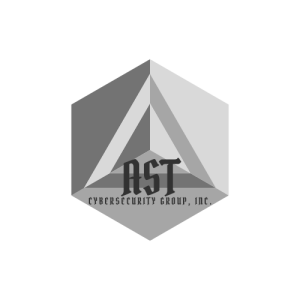 Friday Jan 13, 2023
Friday Jan 13, 2023
About Matt Katzer:
Matt A. Katzer is the CEO of KAMIND IT, a Microsoft Gold Partner, and author of "Securing Office 365" and two other Office 365 books. Along with other security experts, he also co-authored two best-selling cybersecurity books: "Under Attack" and "Easy Prey".
Matt's focus on cyber-security solutions started while working in the security division of Intel Corporation. He holds a BSEE from the University of Michigan and an Executive MBA from the University of Oregon. Matt's greatest satisfaction comes from helping his customers become competitive in an increasingly technology-driven world.
About KAMIND IT, Inc.:
A Leading Microsoft Cybersecurity Company That Helps Organizations Innovate and Grow
As a full-service cyber security firm and Microsoft Tier 1 Gold Partner, KAMIND knows the most advanced ways to protect organizations against cybercriminals while helping them compete against much larger competitors.
The Advantages Of Working With A Microsoft Tier 1 Gold Partner
KAMIND is one of the few Microsoft Partners in the country that has seven gold competencies and advanced specializations in three areas of security: Threat Protection, Identity and Access Management, and Information Protection and Governance.
Working with KAMIND gives you certain advantages, including:
Always being up-to-date on the latest advances. 
Access to a sizable Microsoft Certified team.
Faster response times and top-notch support.
Expertise in Microsoft Licensing, including GCC High licenses.
Proof of concept.
KAMIND can help you maintain your cybersecurity compliance and reduce insurance costs, by driving you to meet federal standards and getting you to the level where you can achieve accreditation. KAMIND is a part of the Microsoft Cybersecurity Maturity Model Certification (CMMC) Acceleration Program run by the Aerospace Division of Microsoft.
KAMIND partners with companies in five sectors: not-for-profit, corporate, education, government and Government Community Cloud High (GCC High), which involves the most secure and robust platforms available to meet growing security and compliance requirements. Our roster currently includes clients in 37 states and 11 countries.